Nicole Allan - 13 / Jul / 2022
Cashmere Essentials travels to Pitti Filati Italy
Cashmere Essentials travels to Florence, Italy for Pitti Imagine Filati. It is the world's premier fair for the latest trends in Cashmere, Mohair, Alpaca and Wool. We are proud to work with high quality pure cashmere yarns from Todd and Duncan, Scotland and Cariaggi, Italy.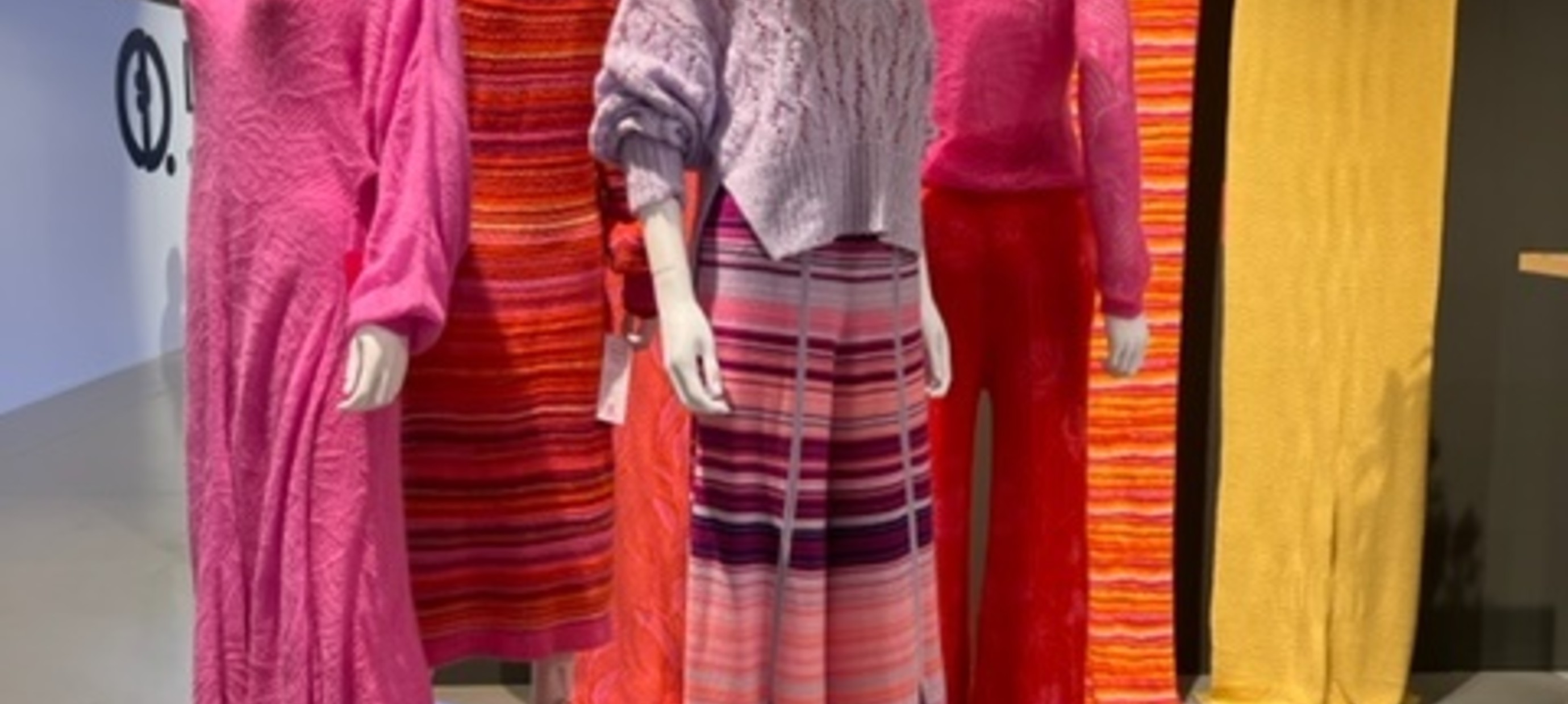 I was so excited to be in Florence, Italy last week for Pitti Imagine Filati ("filati" is Italian for "yarns"). It is the world's premier fair for the latest technologies and trends in Cashmere, Mohair, Alpaca and Wool. Exhibitors include the key cashmere yarn suppliers of the world from Scotland, Italy, Mongolia and China. Designers and knitting machine manufacturers are also there.
My long journey started by train from Bowral to Sydney airport to London! Over 24 hours later I was still upright and managed the same day to catch the Tube to Chelsea and Knightsbridge to look through the cashmere stores. I was so pleased to rediscover how well Cashmere Essentials compares to the UK/European brands – our quality is as good or better and our prices are amazing in comparison.
The following day, there was no mistaking I was landing in Florence with the rolling green Tuscan hills dotted with villas and vineyards below. I took the rest of the afternoon off and oriented myself from the hotel to the main city centre and to the Fortessa da Basso where Pitti Imagine Filati was being held. Its 14th Century walls surround an area of 100,000 square meters which is also a great space used for concerts and other events.
My first meeting at Pitti was with Bruce Cameron CEO of Todd and Duncan, Scotland whom I have had dealings for over 8 years. They are a major supplier of premium Scottish cashmere yarns to many of the worlds leading fashion houses such as Chanel, Hermes and of course Cashmere Essentials. We buy Todd and Duncan yarns for production in the majority of our Ladies and Men's Classics range. It was great to have a casual, frank talk with Bruce about how the last few years have impacted the industry and how their company is keeping in front of the key industry standards to ensure that their yarn is ethically sourced and sustainable.
I also met with Cariaggi and Loro Piana both Italian yarn suppliers (Cariaggi yarns feature in part of our AW22 range and will continue through to SS22 and AW23). There was just so much to take in! I attended a presentation on Animal Welfare and new work being done on traceability which is important for consumers and our brand quality standards.
Perhaps the most exciting part of the Fair was to meet with a team from an Italian knitter whom we are hoping to partner with to have a Cashmere Essentials range Made in Italy. More on this at a later date……
I still had time to take in some of the sights of Florence, take many walks which I always love when in a different city and of course eat and drink Italian food and wine. Gnam!
This trip has reinvigorated my passion for creating the best quality and value for our products and I can't wait to incorporate the new ideas and new partnerships forged on this trip into future Cashmere Essentials ranges.